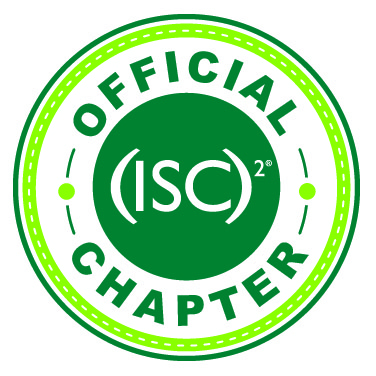 The ISC(2) East Bay chapter hosts monthly general meetings, evening member meetings, and three annual member conference events. Persons requesting invitations are sent a monthly calendar invite to all member meetings and events.
Upcoming events, meetings, and important information will be e-mailed once or twice per month.
Sponsorship & Speakers, The Year In Review
CPE Summary 2020
Financial Data in the Cloud, Donald E. Hester  (January 9th)
Cyber-laundering, Faranak Firozan (February 13th)
WINTER CONFERENCE – Cancelled by Covid-19
IT Assurance Across System Boundaries, David Trepp (May 14th)
Data-Centric Security in an entirely Remote World, Daniel H. Gallancy, CEO, Atakama  (June 11th) Seminar Playback
The Road to Zero-Trust: Past, Present, and Future, Abhishek Singh, CEO, Araali Networks (July 9th)
Life Sciences & Health Care, Medical Device Manufacturing and Cybersecurity, A Strategy, Robin Basham, CEO EnterpriseGRC Solutions, (August 13th) LSHC Webinar Replay
 "Get Hired" Cyber Security event, @CodeRedPartners, Tom Alcock, Bruce Pendrey (September 10th)
Vulnerability Prioritization: Are You Getting It Right? John Timberlake, Dima Gorbonos, Senior Sales Engineer at WhiteSource (October 8th) Webinar Playback
Data-Driven Decision Making in Cyber Security, Dr. Marty Trevino, Joan Ross, Chief Intelligence Officer (November 12th)
The Gift of Experience: Lessons Learned and The Road Ahead, (ISC)2 East Bay Board of Directors Sharing Insights and Ideas (December 10th)
CPE Summary 2021
JANUARY 14TH ANNUAL ELECTION AND MEMBER MEETING – INTERACTIVE APPLICATION SECURITY TESTING (IAST) – 2 CPE
FEBRUARY 11TH, 2021 MEMBER MEETING HOW TO ACHIEVE LEAST PRIVILEGE AT CLOUD SCALE – 2 CPE
MARCH 11TH, 2021 MEMBER MEETING SAP DATA CUSTODIAN FOR CLOUD DATA SECURITY – 2 CPE
APRIL 8TH, 2021, MEMBER MEETING ZERO TRUST DATA PROTECTION – 2 CPE
MAY 13TH, 2021, MEMBER MEETING CCM 4.0 MAPPING PART TWO A TECHNICAL DIVE INTO UNIFIED COMPLIANCE STRATEGY – 2 CPE
JUNE 8 PARTNER CHAPTER MEMBER ISC2 SV EVENT NIST SP-800-53 R5 – THE CONTROL REFERENCE LAYER: TAMING THE BEAST 2 CPE
JUNE 9 2021 MEMBER OPPORTUNITY VIRTUAL CYBER SECURITY SUMMIT FEATURING NSA & THE FBI (reported by members up to 8 CPE)
JUNE 10TH, 2021 MEMBER MEETING IOT ENDPOINT SECURITY: FAILURE OF SECURITY TO PROTECT – 2 CPE
JULY 8TH, 2021 MEMBER MEETING: VULNERABILITY VALIDATION; RISKS & THREATS WITH 5G, IOT, IIOT, OT – 2 CPE
AUGUST 12TH, 2021 MEMBER MEETING, PROTEGRITY PRESENTATION: SHARING SENSITIVE INFORMATION SECURELY – 2 CPE
(September – private board event 2 CPE)
CCSK Training Istvan Berko, reported by individual up to 8 CPE
OCTOBER 14TH 1-ELECTION SYSTEMS AUDIT, 2-COVID-19 DISINFORMATION, STRIPPING THE POLITICS OUT OF CYBERSECURITY – 2 CPE
NOV 11TH, 2021 MEMBER MEETING: SES 1 – WHO'S ACCOUNTABLE ANYWAY; SES 2 – MANAGED SECURITY – 2 CPE
Our board met 12 times in 2021 and provided support to other chapters and organizations as mentors and collaborators. We take pride in being a supporting member of many other California organizations and look forward to our continued partnerships.