Registration required: April 13, 2023, 7:00pm – 9:00pm Pacific Time
7:00 – 8:00 PM Session One: Attestation Needs to be Embedded in All Products / Services that Control PII/PHI/CUI
Garret will present and discuss embedded attestation and YouAttest services that control PII, PHI, and CUI. During the 2nd half of the session, Garret will introduce Marcus W. and Kelly Gilmore for a roundtable discussion.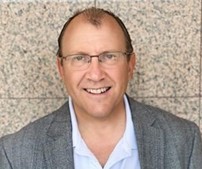 Garret Grajek is a certified security engineer and product builder. Garret has 25+ years of IT Security product creation. He has 13 U.S. patents for information security products (focus: Application SSO, 2FA, Identity Assurance, Continuous Authentication, AI and Blockchain). Garret has specialized in creating secure IT products for markets in the Financial, Health Care, Federal, State, Education and other regulated arenas. Products Garret has created resulted in multiple awards, Gartner rankings, and sold to over 500 customers resulting in $200M+ in revenue.
Garret started his career as a security programmer at the likes of Texas Instruments, IBM, and Tandem Computers. He went on to distinguishing field security work for RSA, Netegrity, and Cisco before being a founder and creator of SecureAuth IdP, a 2-Factor/SSO offering. Connect with Garret Grajek, CEH, CISSP | LinkedIn.
Guest speakers joining Garret include Marcus Wells and Kelly Gilmore: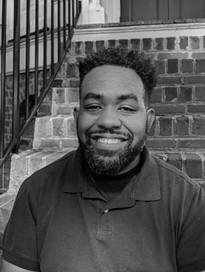 Marcus M. Wells is an Identity leader with over 20 years of experience in designing and building entire Identity and Access Management programs with a platform-agnostic approach. He drives Identity transformation initiatives through the strategic implementation of custom Identity Access solutions, including Identity Security, Privileged Access, Identity Management, Architecting, and Mentoring.
Currently serving as the CEO of WellSecured IT, Marcus is responsible for directing and leading the Identity Security training and advisory services that span the entirety of Identity Security Lifecycles. He provides advisory to organizations through cloud migration projects, engages key business stakeholders and customers, and drives Identity Security roadmaps, priorities, planning, and budgeting. Marcus is a proficient communicator who leads security-related projects from inception to successful completion and is capable of effectively coaching technology staff on appropriate security protocols and needs as they implement new technology into the organization. Connect with Marcus on LinkedIn.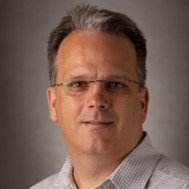 Mr. Kelly Gilmore is an accomplished Information Technology (IT) executive and advisor with a proven ability and expertise in the execution of Information Security, Information Privacy, Infrastructure Services & Support programs for startup and mature organizations in the computer hardware, software and mortgage / financial industries. Mr. Gilmore has 17 years of professional experience in managing multi-disciplined teams delivering technology solutions aligned with business goals driving process improvements achieving positive, measurable change and competitive advantage. Prior to joining CHM he was Vice President of Information Security at SecureAuth Corporation based in Irvine, CA responsible for all day-to-day management of the Information Security program and systems development and support of the SecureAuth Cloud Services.
Mr. Gilmore earned a B.A in Architecture from Kansas State University and holds current industry certifications in fields of Information Security (CISSP, CCISO) Privacy (CIPP/E) and Privacy management (CIPM). Connect with Kelly on LinkedIn.
About YouAttest

YouAttest is a cloud-based access review engine built from the ground up to provide simple governance and SOX audit capabilities for Okta, Azure AD, and JumpCloud deployments.
Please visit https://youattest.com/ to learn more.
---
8:00 – 9:00 PM Session Two: Pentest-as-a-Service (PTaaS): what is it, why does it matter, and how does it work?
Thomas Sleeth will provide a brief overview around what Pentest-as-a-Service (PTaaS) is, why it matters, and how it works. This presentation will be provided from the perspective of Bugcrowd's offerings and delivery model, but will aim to provide a high-level understanding of the space that's universally applicable across all players in the space.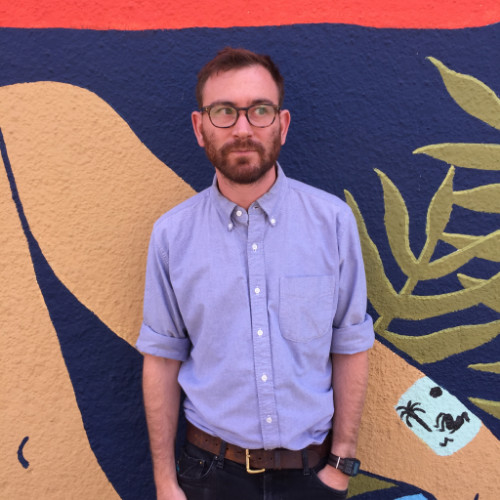 Thomas works as a Trust and Security Engineer at Bugcrowd. He works with prospective clients explaining how crowd sourced security can make their applications or environments more secure, what the security goals of the organization are, and discuss which solutions would give them the greatest value in helping to meet these needs. In addition to working with clients, he also works extensively with other internal teams and external security researchers to ensure programs are successful once the client is on the platform. Connect with Thomas on LinkedIn.

Bugcrowd is the leading provider of crowdsourced cybersecurity solutions purpose-built to secure the digitally connected world. Today's enterprise demands an offensive approach to cybersecurity—and Bugcrowd offers the only solution that orchestrates data, technology, and human intelligence to expose blind spots.

The Bugcrowd Security Knowledge Platform™ enables businesses to do everything proactively possible to protect their organization, reputation and customers with products like Bug Bounty, Penetration Testing-as-a-Service, and more. Trusted by organizations across the globe, Bugcrowd uncovers and remediates vulnerabilities before they interrupt business by leveraging expert ingenuity and the knowledge of world-class security researchers.

Based in San Francisco, Bugcrowd is backed by Blackbird Ventures, Costanoa Ventures, Industry Ventures, Paladin Capital Group, Rally Ventures, Salesforce Ventures and Triangle Peak Partners. Learn more at www.bugcrowd.com