To RSVP please send your name, *ISC2 ID  and the subject line "attending September meeting" to conferencedirector@isc2-eastbay-chapter.org. If you have not arrived by 7:00 PM you will not be able to enter the Venue. Please arrive between 6:45 and 7:00 PM as doors lock and all attendees will want to go upstairs to the meeting room. (more below)
Topic 1:  Security Architecture in a Hybrid state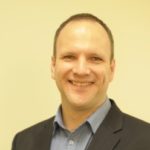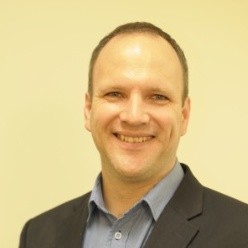 Speaker Istvan Berko – Security Sales Consultant, PNW, GovEd & Globals
In the past, we have aligned our security architecture through our governed controls and the applicability of these controls to our environments. As the legacy IT architecture is morphing into business-centric functions, the underlying infrastructure and data architecture is changing at pace.  This is resulting in a need to shift our information security perspective and the acceptable residual risk. This talk will discuss the need to adapt and consider some of these newer attack vectors and risks.
Operational Cloud security controls – New privileged provided to applications from an abstracted privilege management platform
Controls applicability to SaaS platforms – Do we introduce legacy security to hosted services?
Network and segmentation architecture – What works and what doesn't
DevSecOps and CD/CI and how we enable an SDLC approach to business lead rapid deployment.

Dimension Data – http://www.dimensiondata.com/en-US/Solutions/Security
Mini Topic : Why IPv6 and IOT is the "Price of Admission" our November 9th Conference
Speakers: Robin Basham, Conference Director
Venue: Optiv at 3875 Hopyard Rd., Pleasanton, CA 94588
Kindly confirm your attendance for the meeting by September 12th, 2018, along with your preference of pizza (Veg/Non-Veg) so that we place orders accordingly.
We need to provide the attendee list to our host for badges.
To RSVP please send your name, *ISC2 ID  and the subject line "attending September meeting" to conferencedirector@isc2-eastbay-chapter.org.
*If you are not a member of ISC2 or ISC2 East Bay Chapter, please complete membership application form and send the application with your notice of intent to attend.  Membership is still free, but we do need to know who you are.
REMINDER: Arrive on time or there will not be anyone to open the door. We begin door duty at 6:30 and end at 7:00 PM.