Building a NERC CIP Program based on the NIST CSF and ES-C2M2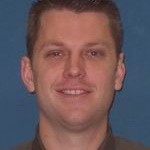 Presented by Michael Cole, CISSP, CCNP – Control System Cybersecurity Analyst – Turlock Irrigation District
In the previous UTC Journal, Jon Stizel described how Ameren is using the National Institute of Standards and Technology (NIST) Cybersecurity Framework (CSF) to improve the maturity of their cybersecurity program with metrics and reporting.  Turlock Irrigation District (TID) has also used the NIST CSF, Energy Sector Cybersecurity Framework Implementation Guidance (ESCFIG) and the Electric Subsector Cybersecurity Capability Maturity Model (ES-C2M2) for its NERC CIP program foundation…
Venue: Optiv at 3875 Hopyard Rd., Pleasanton, CA 94588
Kindly confirm your attendance for the meeting by January 9th, 2019, along with your preference of pizza (Veg/Non-Veg) so that we place orders accordingly.
We need to provide the attendee list to our host for badges.
To RSVP please send your name, *ISC2 ID  and the subject line "attending January meeting" to conferencedirector@isc2-eastbay-chapter.org.
*If you are not a member of ISC2 or ISC2 East Bay Chapter, please complete membership application form and send the application with your notice of intent to attend.  Membership is still free, but we do need to know who you are.
REMINDER: Arrive on time or there will not be anyone to open the door.  We begin door duty at 6:30 and end at 7:00 PM – NO EXCEPTIONS
Take the elevators to the second floor, take a left, we are all the way at the end of the hallway.