Location: Blackhawk Network, 6220 Stoneridge Mall Rd, Pleasanton, CA 94588 – 7 PM
Privacy by Design – Why It Can't Wait!
Here are the slides from the presentation: Privacy by Design_ISC2 EB Chapter Meeting 5.10.18
As the U.S. and the rest of the global community continue to rethink what individual privacy entails, and as "big data" is ingested into machine learning/AI, there will continue to be uncertainty of what the future of privacy will look like. This, coupled with news about mass surveillance, user behavior tracking, and targeted advertising have caused developers to take a more defensive approach when designing new services and products. Implementing Privacy by Design (PbD) can help protect organizations in the long run by applying the principles to their development and design activities that enable privacy by default.
Attendees will learn:
What are the principles of Privacy by Design (PbD)
Why they are important
Tips for operationalizing PbD
Speaker Information: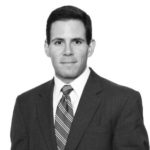 Orus Dearman, CISSP, CISA ,Managing Director, Cyber Risk Advisory, P: (415) 318-2240, E:  orus.dearman@us.gt.com
Orus provides technology and advisory services to clients in the technology, financial services, and federal industries. He has extensive experience leading cyber risk projects in accordance with the NIST cybersecurity framework, Generally Accepted Privacy Principals (GAPP), FISMA, and FedRAMP guidelines within the United States and globally.  He also specializes in physical and logical vulnerability assessments. Orus works with companies enabling them to implement cybersecurity and privacy frameworks such as the NIST Cybersecurity Framework, GAPP, FISMA/FedRAMP, ISO 27001, and the Trust Services Principles.  He also leads the firm's Federal Risk and Authorization Management Program (FedRAMP) practice nationally. He has extensive experience providing technical advisory services for clients within the technology, financial services, and federal industries.
Orus is a Certified Information System Security Professional (CISSP), and a Certified Information Security Auditor (CISA).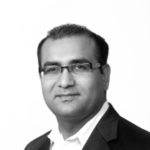 Dhawal Thakker, CISSP, CISA, Senior Manager, Cyber Risk Advisory, P: (650) 450-1431, E: dhawal.thakker@us.gt.com
Dhawal has over 18 years of experience leading and coordinating IT advisory engagements across several industries, with a focus on the financial services, technology services and healthcare sectors. His experience includes regulatory compliance, privacy (GDPR) GRC program and technology deployments, compliance to regulations like SOX, HIPPA, compliance to credit card industry standards (PCI) designing security policy, Network Security assessments, BCP-DR, Experience, and expertise include:
Dhawal has experience implementing privacy frameworks, assessing EU General Data Protection Regulation (GDPR) compliance, developing privacy policies, benchmarking developer agreements and ensuring compliance with global regulations.
Dhawal has hands-on experience in design implementation and managing GRC solution to automate Cyber and Privacy compliance programs using tools like RSA Archer, ServiceNow, OneTrust etc. Dhawal is a Certified Information Systems Security Professional (CISSP), and a Certified Information Systems Auditor (CISA).
Directions to our meeting:
From Hwy 680 going South (680 S):
Form San Ramon
Get on I-680 S
Follow I-680 S to Stoneridge Dr in Pleasanton. Take exit 29 from I-680 S
Make a right turn on Stoneridge Dr
Use the Right two lanes to turn right onto Stoneridge Mall Rd
Make a right turn on Workday Way
Take Workday Way to the end of the road and make a left in the parking lanes
Take the road until you come to the first crossroad
Make a right turn and take the road to the end of the street
We are the building on the right and you can park anywhere in the parking spaces in front of the building.
Blackhawk Network, 6220 Stoneridge Mall Rd, Pleasanton, CA 94588
From Hwy 680 going North (680 N):
Form San Jose
Get on I-680 N
Follow I-680 N to Stoneridge Dr in Pleasanton. Take exit 29 from I-680
Use the left two lanes to turn left on Stoneridge Dr
Use the Right two lanes to turn right after crossing the overpass onto Stoneridge Mall Rd
Make a right turn on Workday Way
Take Workday Way to the end of the road and make a left in the parking lanes
Take the road until you come to the first crossroad
Make a right turn and take the road to the end of the street
We are the building on the right and you can park anywhere in the parking spaces in front of the building.
Blackhawk Network, 6220 Stoneridge Mall Rd, Pleasanton, CA 94588
Kindly confirm your attendance for the meeting by May 8th, 2018, along with your preference of pizza (Veg/Non-Veg) so that we can place orders accordingly. We need to provide the attendee list to our host for badges. To RSVP or for any questions regarding this meeting please contact Vice President Tom Rogers