Please arrive between 6:45 and 7:00 PM at Bishop Ranch One BR1, 6101 Bollinger Canyon Road, San Ramon, CA
Topic One: Big Data: The forgotten security landmine
As billions of people, devices, and systems get connected to the internet, companies of all sizes will seek to gather insights as to the best ways to further model their businesses to ensure efficiency, improve business processes and additionally offer solutions to complex problems previously impossible to address. This new data economy has led to a rapid rise in the adoption of big data and big data solutions to serve the needs of small to large-scale enterprises.
In the push to take advantage of such valuable data insights, all manner of personal, private and highly sensitive data continues to get fed into Big Data systems with very little focus on their continues protection before and after it lands into Bid Data systems.
This presentation will unearth the hidden landmines and provide recommended solutions as companies deal with such mountain piles of data through their big data systems.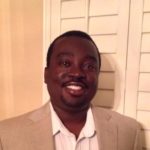 Lenin Aboagye has built several firsts in the industry from first Education-As-A Service(EAAS) platform to building security platform for first fully Open cloud product. As an emerging technologies enthusiast , Lenin has helped advise and guide initiatives from Cloud, Mobile , Big Data and AI for multiple companies as well as speaking severally on such topics and its relevance in the current security landscape. Lenin was an earlier contributor to some of first whitepapers released by CSA(Cloud Security Alliance) and is an active participant in several other Information Security related interests. As a security thought leader, Lenin has spoken at several security conferences, contributed to security books, and also quoted in security and tech media. Lenin was formerly the security Head at IO and is currently President at Limit+ where he provides cybersecurity consulting and security product advisory services to several clients. Lenin is the security advisor for Kogni, world's first AI-powered Big Data Security product by Clairvoyant. Lenin holds a BA and graduated top of the class with a double major in Computer Science and Math
Topic Two: Cloud Compliance Automation: Automating Hardening AWS  Infrastructure via CI/CD Pipelines
Demo Abstract: This demo presents automating security benchmark controls on cloud infrastructure via Continuous Integration and Continuous Delivery, using open source tools. In this demo, I aim to show how to harden OS images and produce reports on the benchmark controls enforced to cloud security auditors. To achieve this, a DevSecOps engineer is allowed to choose a security benchmark to enforce out of a selected list and then the CI pipeline is triggered to automate the security controls under the benchmark selected on a Linux OS system. The pipeline runs multiple stages to ensure and deliver a fully hardened Linux OS system. Finally, I will also provide a report produced at the end stage of the pipeline. This report lists the controls enforced and remediation tools.
D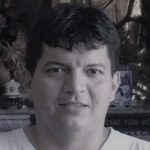 aniel Callao has a BS in Computer Science and Mathematics from San Jose State University and is an AWS cloud computing professional responsible for the design, implementation, automation, and documentation of scalable multi-tenant infrastructures. His specialties include cloud computing, virtualization for multi-tenant environments, infrastructure as code, solutions architecture and project management, implementing new technologies with process refinement and continuous integration and delivery. Daniel has worked for multiple Fortune 100 tech companies, such as VMware, Autodesk, GE Digital, and Cadence Design Systems. While he is passionate about automation in the cloud, he is also an advocate for open source technology. Daniel enjoys doing live collaborative training on open source automation and container tools.
Topic Three: Chapter Business – Calling All Interested in Training and Sponsoring the July 13th Training Day
We invite our community to add their voices to our planning for the upcoming training day.  Hear from our Directors Cybersecurity and Education and collaborate on the plan.
We also want to discuss charging for meetings and ordering dinner – something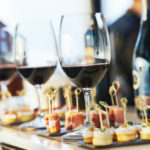 we may need to implement effective May.  Unless sponsored by our speakers or host, we will need to begin charging a meal cost to attendees at our monthly meetings.
Conference feedback and discussion regarding the upcoming training day topics.  Bring your suggestions and your spirit of volunteerism.
And the Winner is…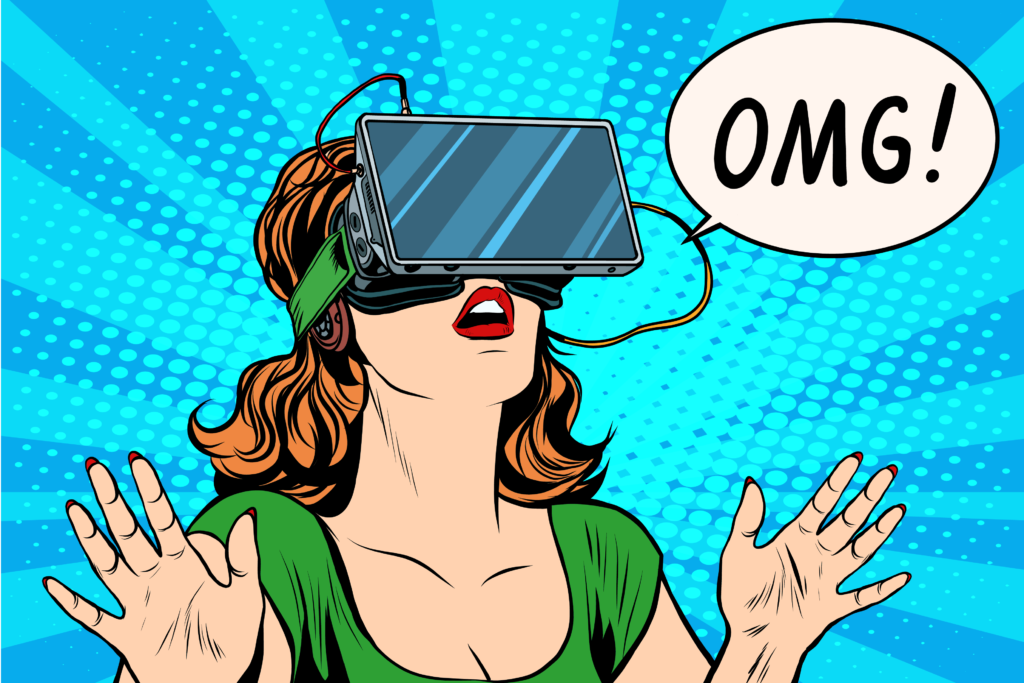 MakeAthon winner 2018 are Savvy Gupta, Balamurugan, Alan Wang, Brian Zhao , and Salaj Ganesh  – CONGRATULATIONS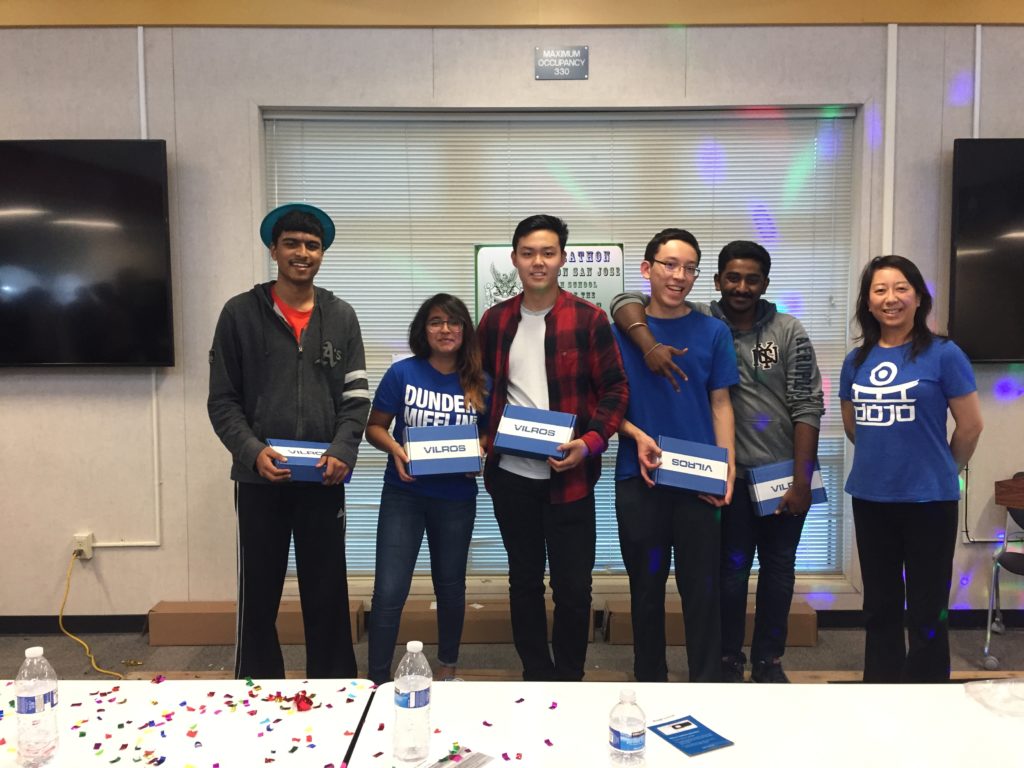 A note from 
Director Education & Career Development
 Jing Zhang-Lee about Makeathon:  Mission San Jose High School hosts annual Innovation Minds Makeathon event to encourage and inspire students to come up with innovative ideas leveraging modern and future technologies. (ISC)2 East Bay Chapter is proud to be one of the sponsors for 2018 Makeathon took place on February 3rd.
This year's winner group is "VR Emergency". The group comes up with the idea of leveraging virtual reality technologies for stressful situation training, such as terrorist attack, firefighting, riots, etc. This group won sponsor's pick for their security mindset of identifying and securing sensitive data, e.g. training officers PII and training records, important building plans, tactics, etc.
Location: Bishop Ranch One BR1, 6101 Bollinger Canyon Road, San Ramon, CA
Directions to Meeting at Chevron
Kindly confirm your attendance for the meeting by April 11th, 2018, along with your preference of pizza (Veg/Non-Veg) so that we can place orders accordingly. We need to provide the attendee list to our host for badges. To RSVP or for any questions regarding this meeting please contact Vice President Tom Rogers
Please make sure to bring a government issued photo id (Driver license or CA ID card etc.) to gain access to the conference room.