Exfiltrating Data through IoT
"Exfiltrating data through the Internet of Things (IoT) provide insights based on research/analysis of data exfiltration vulnerabilities found in IoT protocols (i.e. SSDP, P25, Zigbee, Z-Wave, Wi-Fi, uPnP). With an eye toward mitigating weaknesses in current protocols, this talk addresses future protocol designs to eliminate those weaknesses.  This discussion will delve into the details and demo data exfiltration using IoT protocols. The application of this knowledge will allow you to assess and mitigate these risks as you integrate IoT technologies into your production systems, as well as making informed decisions regarding IoT device and protocol selection.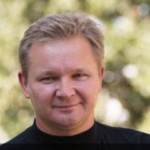 Garry Drummond, CEO & Founder, 802 Secure Mr. Drummond is a Wartime CEO. From his humble beginnings in Pleasanton, California, he boot-strapped his start-up company, 802 Secure Inc. from his garage. Mr. Drummond has conceptualized, designed and delivered cybersecurity products for both Critical Infrastructures, Enterprise and Government clients around the world. Mr. Drummond along with his few but loyal engineering team landed venture capital in November 2016 to expand the team and fulfill orders. 802 Secure is developing technology for Securing the Internet of Things (IoT), combining Software Defined Radios with Big Data Analytics. Mr. Drummond is a Certified Information System Security Professional (CISSP) and is passionate about wireless cybersecurity. With the recent explosion of Internet of Things, (IoT) device enablement as well as mobile adoption – wireless has now become the easiest way to back-door the wired-side of the network. Wireless technologies do not follow the traditional guidelines of security and new methodologies required to secure digital assets. Only through new thought leadership and innovation using software-defined- radios with big data analytics can these new broader spectrum attack vectors be identified.
802 Secure was awarded Silicon Valley Start-up of the Year in April 2015 and Silicon Valley Company of the Year May 2016. Most recently, in 2017, Mr. Drummond was awarded Most Innovative CEO of the Year.802 Secures products are sold through 5 of the most influential technology resellers in the US.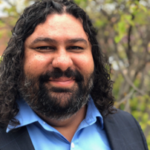 Aaron Davidson, Solutions Architect, 802 Secure Mr. Davidson is 802 Secure's Solution Architect working with clients in understanding their issue(s) and providing solutions in meeting their security needs. His experiences stretch from technical support, system admin, network engineering & architecture, quality assurance, security engineering, sales engineering and personnel management. His technical sales skills and bonding with deeply technical individuals as well as creating relationships with management, senior executives, VP and C level have provided effective solutions in meeting the demands of their industry segments.
About 802 Secure:
802 Secure is developing signal intelligent technology for securing the Internet of Things; detecting and assessing new wireless risks across the broader RF spectrum using software defined radios and big data analytics. 802 Secure has developed a leading world-class product, AirShield, to monitor IoT assets, identify risks and threats, and ensure performance and reliability 24×7 of the IoT environment. (www.802secure.com)
Venue:
Chevron World Headquarters
6001 Bollinger Canyon Road
Conference Room A1020 – Building A
San Ramon, CA 94583
Time: 7:00 to 9:00PM
RSVP by replying back to the email by 6/13/2018.
The phone number to call if lost or need directions:  (925) 842-1000 and ask for the main security reception. Our hosts at Chevron are Tom Rogers or Frank Fabsits or ask for Robin Basham
Parking: Park in Visitor Lot Across the Loop Road (Right Turn at first stop sign, and your first right turn into parking lot – walk across road to building behind flagpoles and fountain. Meeting room is BEFORE Security Desk just inside double glass doors on the right)