Topic: Data-Driven Decision Making in Cyber Security
Presented by Dr. Marty Trevino, Chief Scientist for the Insight Cyber Group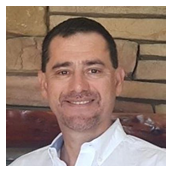 What is Decision Support Science?
Random Forests and Linear Regressions
Neuroscience and Cognitive Behavior
What do bad actors understand about our thalamus and visual cortex?
What are intractable equations that enforce what we believe at a rate of 6 to 1 over the new information that must be understood?
What's the importance of Peer Review and Cohesion?
What indicators tell us quite clearly if a group is likely to protect us or do harm?
Do I like my job? Do I like my coworkers? Am I committed to my company? Do people listen to me? Do people respect my opinion?
What if these same questions apply to the entire social platform and the state of our digital citizens?
About Marty:
Dr. Marty Trevino is the Chief Scientist for the Insight Cyber Group https://www.insightcybergroup.com. and serves as a Strategic Advisor to numerous other firms. Dr. Trevino is a nationally known Data / Decision Scientist and thought leader with a focus on building advanced Analytics and Artificial Intelligence Systems. Dr. Trevino has conceptualized, developed, and deployed multiple next-generation Visual Analytic systems in the US Intelligence Community and the cybersecurity industry in Silicon Valley. Dr. Trevino's passion is improving higher-order decision-making through a deep understanding of the Neuroscience, Cognitive, and Behavioral Psychology of decision-making with Visual Analytics. Dr. Trevino has led global and diverse technical and is a frequent writer and speaker.
Dr. Trevino is the senior technical advisor to the Inter-American Defense Board in Washington DC advising both the governments and military organizations of 27 nations of the Americas on advanced concepts in Cyber Security and Analytics. Dr. Trevino is also a visiting professor at the National Defense University in Washington DC and is frequently a speaker at the Inter-American Defense College. Dr. Trevino holds a Bachelor's, two Master's degrees, and a Doctoral degree in addition to various certifications.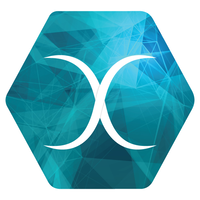 MONITORING AND INCIDENT RESPONSE FOR THE IoT Better analytics.
Insight Cyber Group provides a portfolio of services that deliver continuous, real-time cyber risk management and improved operational efficiencies of industrial IoT assets. Our services combine advanced visibility and expert analytics with proprietary automated tools. Insight Cyber supports the entire lifecycle of risk monitoring and incident response capabilities required by today's industrial enterprises, filling three crucial IoT cybersecurity gaps:
1 – The Analytics Gap – Analytics for IoT are not detailed or granular enough.
2 – The Context Gap – IoT events lack context for interpretation.
3 – The Skills & Knowledge Gap. There is a severe shortage of skilled IoT cyber resources.
Insight Cyber's expert service-based approach delivers immediate value to your organization. We combine superior production data and state-of-the-art analytics with expert human intelligence. Our positive outcomes include measurable cyber risk monitoring, proactive defense of your IoT production environment and improved operational process efficiencies. – We protect your investments with advanced data collection tools that provide deeply granular views of process and SCADA data; advanced visibility that detects security and production issues; and dynamic, NIST-based risk scoring of IoT assets. – We extend your knowledge base by augmenting your existing team with dynamic reports and expert analysis.
Website
Joan Ross, Chief Intelligence Officer
Curtis Blount, CISO