7 PM Jennifer Cohn – Election Integrity, followed by 8 PM Sherri Douville, How to Be an Ambassador of Trust: Putting Risk Management To Work Combating the Threat of Misinformation
Session One: Election System Integrity, JENNIFER COHN, JOURNALIST AND ELECTION INTEGRITY ADVOCATE
Ms. Cohn's talk will provide an overview of election system vulnerabilities, the impact of the Big Lie on election-security advocacy, and suggestions for improving the system in 2022.
Jennifer Cohn is an election integrity advocate, writer, and journalist. She graduated from the University of California, Los Angeles in 1989 and Hastings College of the Law in 1993. Since the 2016 election, she has focused her professional efforts exclusively on investigating and exposing our country's insecure computerized elections. She was a law partner at Nielsen Haley & Abbott in Marin County for many years, where she specialized in insurance coverage and civil appeals. Before that, she specialized in criminal appellate law.
We can view her published work in @WhoWhatWhy @nybooks @Salon #HandMarkedPaperBallots#RobustManualAudits#BackupPaperPollBooks link.medium.com/qxbJDJMZ8db
Some Published content by the speaker:
8 PM Session Two: How to Be an Ambassador of Trust: Putting Risk Management To Work Combating the Threat of Misinformation, Presented by Sherri Douville, CEO, Medigram, Inc.
The Integrity of Information and Our Role in The "Information Supply Chain"
The Hard Road Traveled: Why trust is important to you, your career, and your teams, even your families.
How to think of the role that bias plays in misinformation
Methods of fact checking
Compassion & Leadership for the human vulnerabilities that lead to susceptibility to misinformation.
Evidence based techniques to combat misinformation while preserving relationships
How the Mobile Medicine Book, the #1 new release in medical technology and medical informatics on Amazon can help you to combat technology misinformation. https://www.amazon.com/Mobile-Medicine-Overcoming-Culture-Governance/dp/0367651505/ref=sr_1_2?dchild=1&keywords=mobile+medicine&qid=1631669698&sr=8-2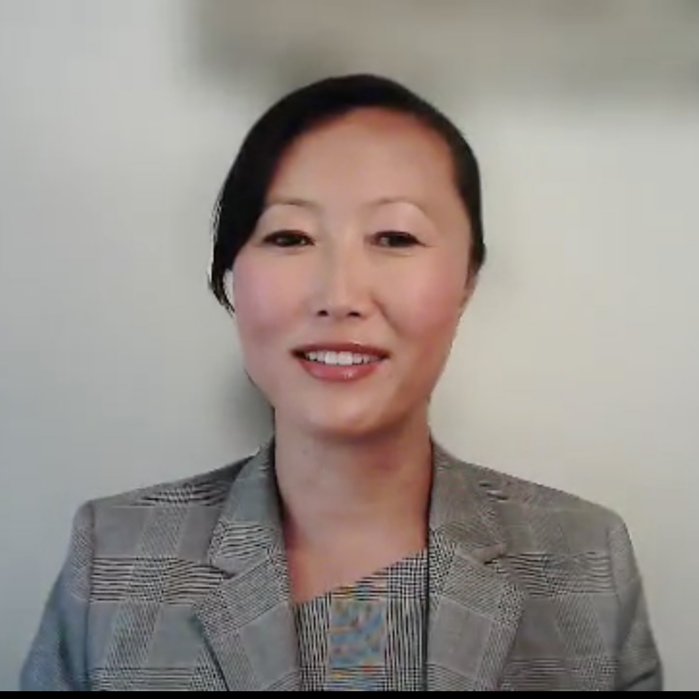 Sherri Douville Biography
Sherri Douville is CEO & Board Member at Medigram and is a sought-after speaker and author in mobile medical technology, other healthcare-related industries, leadership, risk management, mobile security, and governance. Ms. Douville is honored to strategically build, grow, and lead multi-disciplinary, multi-industry teams at Medigram and in the market to solve the leading cause of preventable death –a delay in information. Ms. Douville is co-chair of the technical trust and identity standard subgroup for the healthcare industry for clinical IoT through an IEEE and UL joint venture and has been published and quoted in both mainstream and industry media such as CIO.com, the San Jose Mercury News, NBC, Becker's Hospital Review, ThisWeekinHealthIT, and HITInfrastructure.com. Other industry leadership has included serving on the board of the NorCal HIMSS and teaching continuing education credit in mobile security for CISSP, the information security certification. She is the co-author for a number of technical articles and papers, a forthcoming Springer book chapter on Trust in Clinical IoT, and is the lead author and editor for Mobile Medicine: Overcoming People, Culture, and Governance (Taylor & Francis). Ms. Douville led the development of this industry guide to mobile computing in medicine and built the international, multi-industry, multi-disciplinary team behind it. Prior to her current work in the mobile medicine, privacy, security, health IT, and AI industries, Sherri worked in the medical device space consulting in the areas of physician acceptance and economic feasibility for medical devices. Previously, she worked for over a decade with products addressing over a dozen disease states at Johnson & Johnson and was recognized for industry thought leadership there by McGraw-Hill and won a number of awards. Ms. Douville has a Bachelor of Combined Science degree from Santa Clara University and has completed certificates in electrical engineering, computer science, AI and ML through MIT. She advises and serves startups, boards, and organizations including as a member of the Board of Fellows for Santa Clara University and an advisor to the Santa Clara University Leavey School of Business Corporate Board Education initiatives, the Black Corporate Board Readiness, and Women's Corporate Board Readiness programs.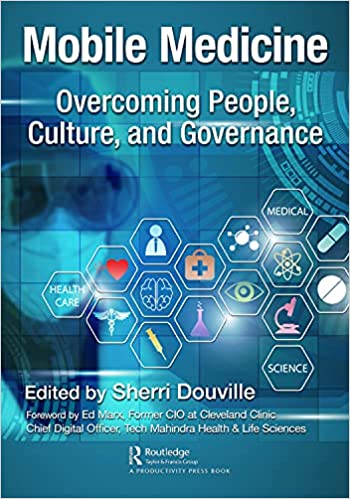 While we have your attention…

Dear Colleague,
The fourth annual event is around the corner. This year is the best yet – tried and proven innovations of 2021 will be shared by local governments and small businesses, along with resources. We need to and can build back better and more securely in crises. Register today.
Never waste a crisis. Never reinvent the wheel. #SecureSafetyNet2021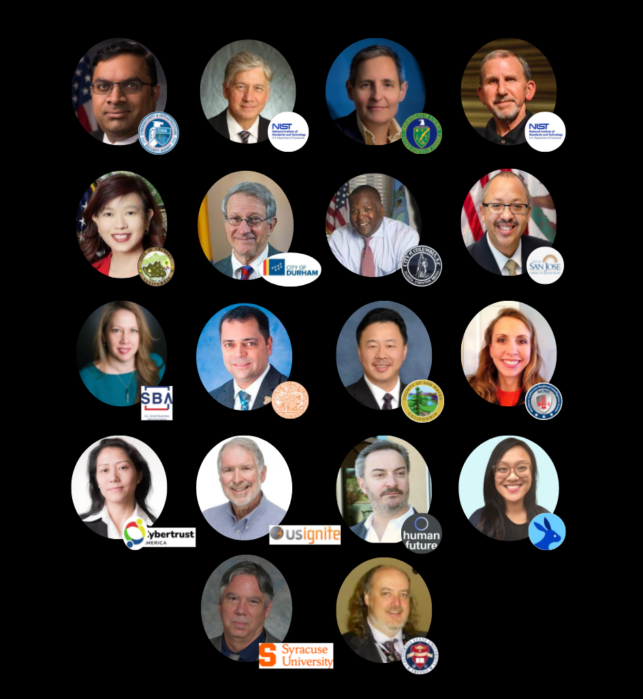 Contacts
Program and Sponsorship: Lan Jenson, Lan@CybertrustAmerica.org
Expo and Job Fair: Kenny Yuen Kenny @CybertrustAmerica.org

Register today for our upcoming events and your chance to lead an RSAC 2022 Sandbox session.
Here's a lineup of October events sure to pique your interest. Don't miss out on our two webcasts on the topic of Cloud Security & Virtualization. Plus, find out how you can lead a session in the RSAC Sandbox.
Lead a Sandbox Session at RSAC 2022 We're offering another opportunity to showcase your expertise at RSAC. Submit to lead a session in the RSAC Sandbox—a hub for innovation. We will be accepting submissions until October 8.
Learn more.
UPCOMING RSAC EVENTS


Post-Exploitation of Cloud Service Providers
October 7 | 1 PM ET | 10 AM PT
Get a demo of "barq," the AWS post-exploitation tool that helps penetration testers better assess risks and identify weaknesses. Register now.
Confidential Computing in Cloud and Edge
October 26 | 1 PM ET | 10 AM PT
Learn how confidential computing can help provide your trusted execution environment greater security and privacy.
Register now.
GIAC and (ISC)2 members can earn CPE credits for attending webcasts live.
© 2021 RSA Security LLC or its affiliates. All rights reserved. RSA Conference logo, RSA, and other trademarks are trademarks of RSA Security LLC or its affiliates. Other trademarks may be trademarks of their respective owners.
Legal Notices | Privacy Statement
RSA, 174 Middlesex Turnpike, Bedford, MA 01730
For questions about your email preferences, contact us at information@rsaconference.com.