Sorry we missed you, but please enjoy the playback:
How Vulnerability Validation Saves DevSecOps Teams Significant Time
Rezilion Prioritize identifies vulnerabilities that are actually exploitable, helping to avoid remediation on those that are not loaded to memory and therefore not real threats. Vulnerability validation will:
Reduce vulnerability patching efforts by up to 70%
Provide CISOs with the actual attack surface vs. a perceived attack surface, allowing them to better allocate resources
Find more time to patch without slowing down business operations by providing compensating controls for production vulnerabilities through autonomous mitigation
Curtis Barker, VP of Solution Architecture, at Rezilion, AWS security architect, certified scrum product owner trained in agile development, and certified cisco network professional is presenting: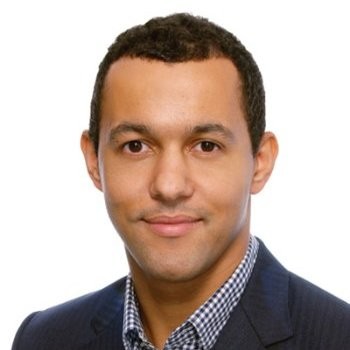 Originally from London, UK, Curtis holds a Masters's Degree in Electronic Communications Engineering with Business Mgt (MEng) from the University of Sussex. He started out in telecommunications as a network engineer, which included laying cables between sunken warships between England and France. He moved to South East in 2008 where, as a network designer, he experienced the explosion of communications infrastructure in the region. As business went mobile, Curtis moved to mobile communications in 2011 to lead solution sales focused on mobile security. He joined Symantec in 2014 to manage their emerging mobile security products and went on to lead the Symantec product portfolio in the Asia Pacific region. Curtis transferred to Symantec headquarters in Mountain View, California in 2016 to manage the introduction of emerging cloud security products. He helped Symantec bring new products to market and led product integrations to strategic partner marketplaces.
In his spare time, Curtis enjoys cycling and traveling with friends and family.
Session Two: Next-Generation Cellular and Broad-spectrum IoT cybersecurity
What are the risk and threats associated with 5G, IoT, IIoT, and OT, and what should you be concerned about?
As enterprises embrace IoT to help drive efficiencies and compete in the new online world, customers are faced with the challenge of having to balance best practices with time to market. With 80% of IoT deployment now wireless, wireless had become the new network and new attack surface creating this massive invisible blind spot – the invisible espionage threat to the business.
In this discussion, learn from a wireless industry veteran who understands the new visibility that's required in order to detect, assess and prevent risk from backdoor data exfiltration.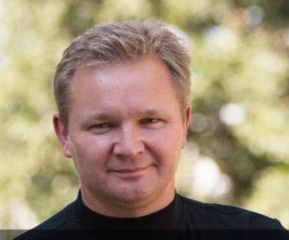 Garry Drummond, CEO and Founder LOCH Technologies, www.lock.io
Mr. Drummond is an experienced Go-To-Market Executive with a career that spans over 20 years across numerous leadership roles in Sales, Business Development and Product Marketing within the Technology Industry. Mr. Drummond is a Certified Information Systems Security Professional (CISSP), as well as a Certified Wireless and Network Security Professional (CWNA/CWSP), and has helped many of his clients implement a best practice approach to risk management.
From his humble beginnings in Scotland, Mr. Drummond arrived in the Bay Area in 1998.
Mr. Drummond went to Business School in Scotland where he studied International Business. With a passion for self-learning, Mr. Drummond has become an expert in the field of wireless security technologies and has received several patents for his work.
Mr. Drummond was instrumental in the go-to-market fit for two Silicon Valley security start-ups prior to setting up LOCH Technologies in July 2014 when he moved into entrepreneurship and started LOCH Technologies (formerly 802 Secure) from his garage in Pleasanton, CA.
Along with a small team of industry experts, he conceptualized, designed, and delivered wireless cybersecurity products for the company by developing next-generation signal intelligence technologies for securing the Internet of Things (IoT) by combining software-defined radio (SDR) with big data analytics. The patented solutions created by LOCH have been deployed across many industries including Critical Infrastructure, Government, Transportation, Healthcare, and Enterprises around the world.
With 80% of new IoT deployments wireless, wireless has fast become the new network and new attack surface. LOCH was recognized as a Gartner Cool Vendor 2021 for Edge Computing.
Accomplishments
LOCH Technologies awarded Silicon Valley Start-up of the Year in April 2015 Silicon Valley Company of the Year May 2016
In 2017, Mr. Drummond was awarded the Most Innovative CEO of the Year. LOCH Technologies recognized as a Gartner Cool Vendor 2021 for Edge Computing. The company's products are being sold today through partnerships with AT&T, Dell Technologies, Optiv Security, and Herjavec Group here in the US, and through international partners, Rikei Corporation (Japan) and Oxygen (Dubai).
About LOCH Technologies
LOCH is a global leader in next-generation wireless threat monitoring. The company provides actionable threat intelligence across cellular 4G/5G networks as well as broad-spectrum IoT networks such as CBRS or Private LTE.
With 80% of new IoT deployments wireless, wireless has fast become the new network and new attack surface, therefore, every wireless device needs to be discovered, identified and tagged along with its risk profile in order to secure this new multi-access edge regardless of what type of device it is, what protocol it uses, and who owns it.
LOCH aims to secure the new world of wireless innovation that will drive digital transformation.
Learn more: www.LOCH.io