Location: Oracle 5805 Owens Dr, Pleasanton, CA 94588, Time: 7:00 to 9:00 PM
7:00 PM Chapter Announcements, pizza
Agenda: Announcing the results of the annual election.
7:15 PM Presentation
Title: Cyber-laundering
Meet Faranak Firozan, Security Incident Response| Investigation| Scrum| Post Mortem| SQL| Anti Money Laundry| KYC| Internal Abuse| CAMS | GISF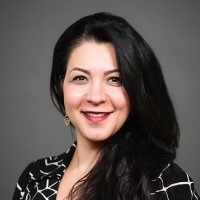 Abstract: Among different types of financial crimes facilitated by the Internet, money laundering stands out due to the diverse methods criminals use to legitimize ill-gotten profits. The criminal practice of money laundering in cyberspace through online transactions has been
termed as cyber-laundering. One of the important concepts for launderers are to avoid detection from law enforcement, and the Internet has opened a large window of opportunities for them.
In this talk, we review a couple of malware attacks via email case studies, statistics on source of revenue for cybercriminals, and industry defenses against the most damaging
cyberattacks.
Learning Objectives:
How criminals are making their money (through which cybercrime type),
How much they are making, and what are the consequences to organizations,
How do we stop this by discussing

Industry defenses against Business Email Compromise
Defenses against Data Breaches
Defenses against Ransomeware
With roughly 44% of the $1.5 trillion of cybercrime funds coming from preventable activity (good security postures), not only the cybersecurity is necessary to protect the businesses, but also required to prevent money from getting into the hands of criminals.
Let's learn from current trends and prevent this money from being stolen.
More from Faranak Firozan https://www.linkedin.com/pulse/neglected-element-human-faranak-firozan/