Topic: Guidance to Implementing Network Security for Kubernetes
Topic: Security and Compliance for Kubernetes, Containers, and Microservices.   Modern application development and deployment have evolved significantly over the last several years. While it brings great productivity, efficiency and time to market advantages for software teams, it creates significant friction for traditional security and compliance architectures. This presentation will discuss how modern security and compliance teams can become business enablers and support agile software development.  Please join this session to learn about:
Key challenges facing security & compliance teams towards securing kubernetes based environments,
A reference guide and some best practices
A real-world case study on how a large SaaS provider is implementing security for their kubernetes based environments.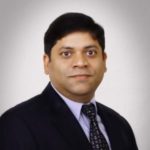 About Amit Gupta: Product Management leader with 18+ years of professional history developing, positioning and marketing software and services for Enterprises and Service Providers across the world. 10+ years of industry experience in enterprise infrastructure and data center solutions. 14+ years of background in application and infrastructure hosting and cloud services. Professional experience in both entrepreneurial and large corporate environments, driving strategy and tactical execution. Well versed with various Public / Private / Hybrid Cloud service consumption models.

About Tigera: Tigera provides Zero Trust network security and continuous compliance for Kubernetes platforms. Tigera Secure Enterprise Edition extends enterprise security and compliance controls to Kubernetes environments with support for on-premises, multi-cloud, and legacy environments. Tigera Secure Cloud Edition is available on the AWS marketplace and enables fine-grained security and compliance controls for Kubernetes on AWS and Amazon EKS. Tigera powers all of the major hosted Kubernetes environments including Amazon EKS, Azure AKS, Google GKE, and IBM Container Service.  Reach out to Amit Gupta  VP Product Management, Tigera amit@tigera.io
Venue: Chevron World Headquarters
6001 Bollinger Canyon Road
Conference Room A1020 – Building A (CHVPKA 1020)
San Ramon, CA 94583
Time: 7:00 to 9:00 PM Please arrive by 6:55.
Dinner
Pizza and Salad.
RSVP
RSVP to conferencedirector@isc2-eastbay-chapter.org with the subject "Attending October 11th at Chevron building A". Include your name and ISC2 ID. If you don't have an ISC2 ID and are not yet a member of our chapter, include the membership application with your email and copy membership@isc2-eastbay-chapter.org
We will be meeting in Building A in room 1020., 6001 Bollinger Canyon Rd, San Ramon, CA 94583. Park in the visitor parking lot and proceed to BLDG A.
Don't get lost
The phone number to call if lost or need directions:  (925) 842-1000 and ask for the main security reception. Our hosts at Chevron are Ana Colocho (Chevron)  or ask for Robin Basham conferencedirector@isc2-eastbay-chapter.org
Parking: Park in Visitor Lot Across the Loop Road (Right Turn at first stop sign, and your first right turn into the parking lot – walk across the road to building behind flagpoles and fountain. The meeting room is BEFORE Security Desk just inside double glass doors on the right)