Canceled – Postponed.
Due to impacts on our board and volunteers from the COVID19 outbreak, we are unable to go forward with chapter activity.
Please be on the lookout for a series of online meetings.
We look forward to inviting Rafae Bhatti to another event.
Cybersecurity and CCPA, Looking at Legal Implications affecting Cyberthreat management and response
Meet Rafae Bhatti, Data protection leader and licensed CA attorney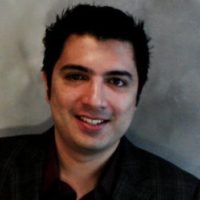 Location Online – Link to be emailed to attendees.